Bestiality on Patreon for Dummies
24 Mar 2020 | Patreon
Well, my little hero
If you're going to crowdfund your own adult game on Patreon, be careful…
Do you think beastiality porn it's just dogs, horses etc?
Wiki is outdated. Patreon managers tell the true.
I got a happy letter with love from new Patreon manager Blaire:
Blaire was not so simple like other Patreon moderators who just banned us for soft BDSM artworks (sex with bound ppl = sexual violence), she is a really talented girl and found beastiality even in the fantasy creatures with 100% human dicks…
As we see in her letter… It's enough to have a fur on your artworks (sorry to all fans of furry) and you'll get a ban hammer for beastiality on Patreon pretty soon, dude 😉
Sure, there's no any "fur, paws = beastiality", "characters in distress = rape" in the official Patreon's Guidelines , but who cares…
Sure you can try to talk with a current support girl from Patreon…
And wait for a constructive discussion… There's a lot of 100% legal paysites with monster porn in the adult industry and nobody counts it as beastiality porn, you say…
But you'll get a letter with much more "Beastiality" that she found (I got a list of posts with tentacles, goblins, minotaurs and damsels in distress).
Are you thinking to kill all werevolves, furries and unicorns in your game? But, the next support girl has her own point of view on bestiality… It's a kind of dice game for adult developers.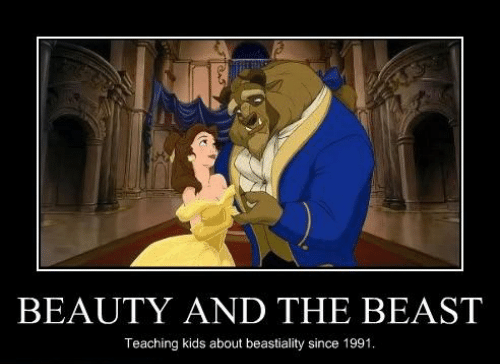 Can you be so smart to read her mind and predict her thoughts what beastiality is? If not, you'll lose your work, time and maybe all money to live on (in case of a permanent ban).
Are you still going to fund your XXX adult game on Patreon, buddy?