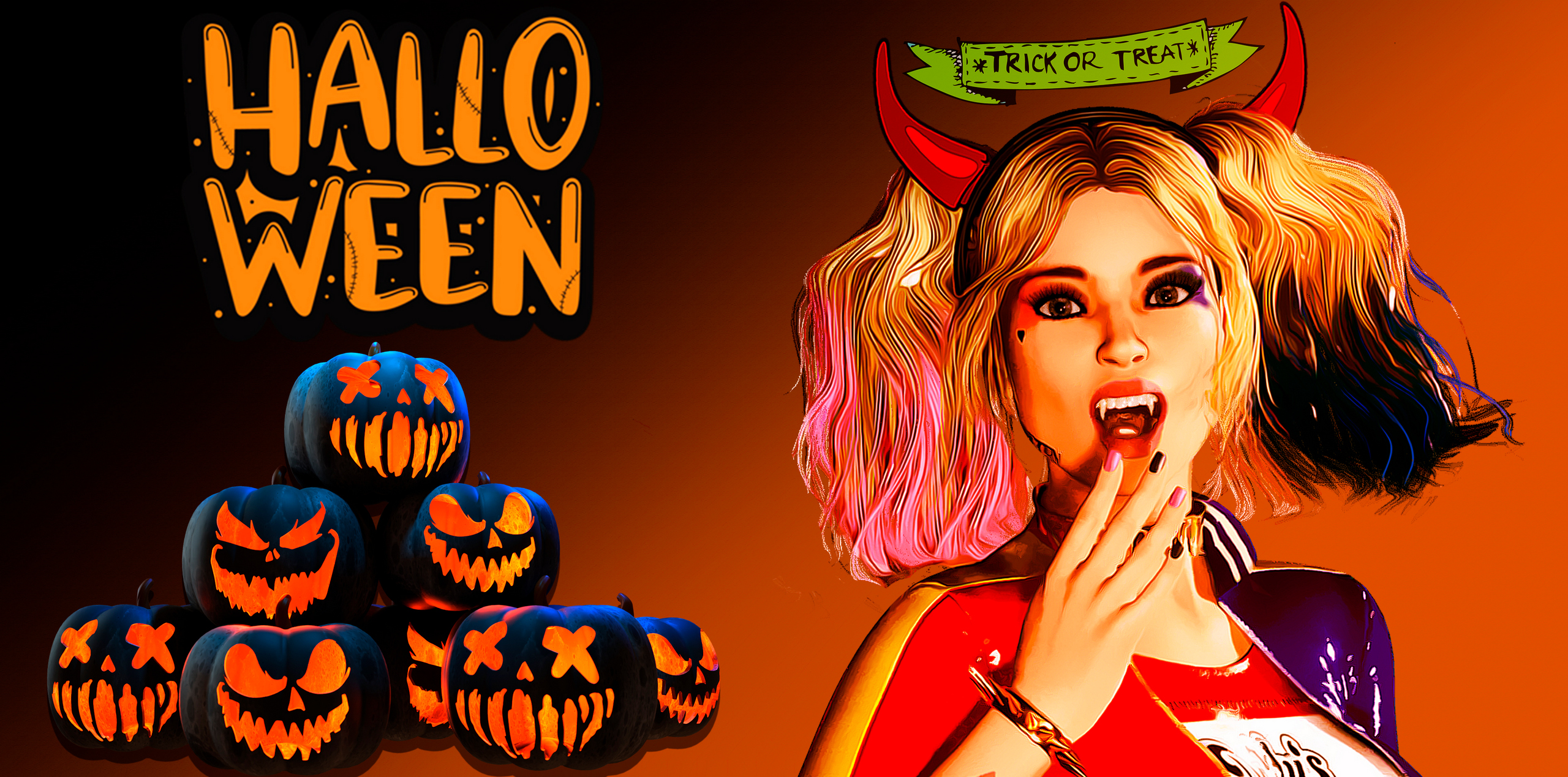 Something wicked and naughty this way comes. It's Halloween! Get ready to explore the night and make it a memorable one.
What do Joker, Harley, Catwoman, Wonder Woman, and I all have in common? We are all wishing you a Happy Halloween.
Time to enjoy the company of our spooky gang, as you get ready for the celebration.
HARLEY QUINN
"You're the cutest pumpkin in the patch! Have a scary good time. Happy Halloween!"
Harleen Quinzel
JOKER
"Trick me or treat me. I don't care what you do; just promise to give me candy or two."
Jack Oswald White
CATWOMAN
"Time has come to scare the world with your ghostly side….. Happy Halloween!!!"
Selina Kyle
WONDER WOMAN
"A Merry Halloween! Wishing you a night filled with good old-fashioned fun."
Diana
HALLOWEEN GIFT
This Halloween, we're sharing with you a BOOtiful comic that will wake up the naughty monster within you.
SUGAR MOM & WITCH
The comic was done in collaboration with MarlisStudio.
Includes 33 high-quality images w/o text in JPG format at a resolution of 2560×1440.
Feature: Milf, Witch, Big Ass, Big Breasts, Lesbian, Fisting, Anal.
Genre: Halloween Fantasy.
Gender: Lesbian.
Pics:
Video:
That's all for today,
Wishing you extra spooky, extra thrilling, and extra excitement with the sexy witches.
Hope your night rocks, just like you!
Cheers,
Zuleyka.