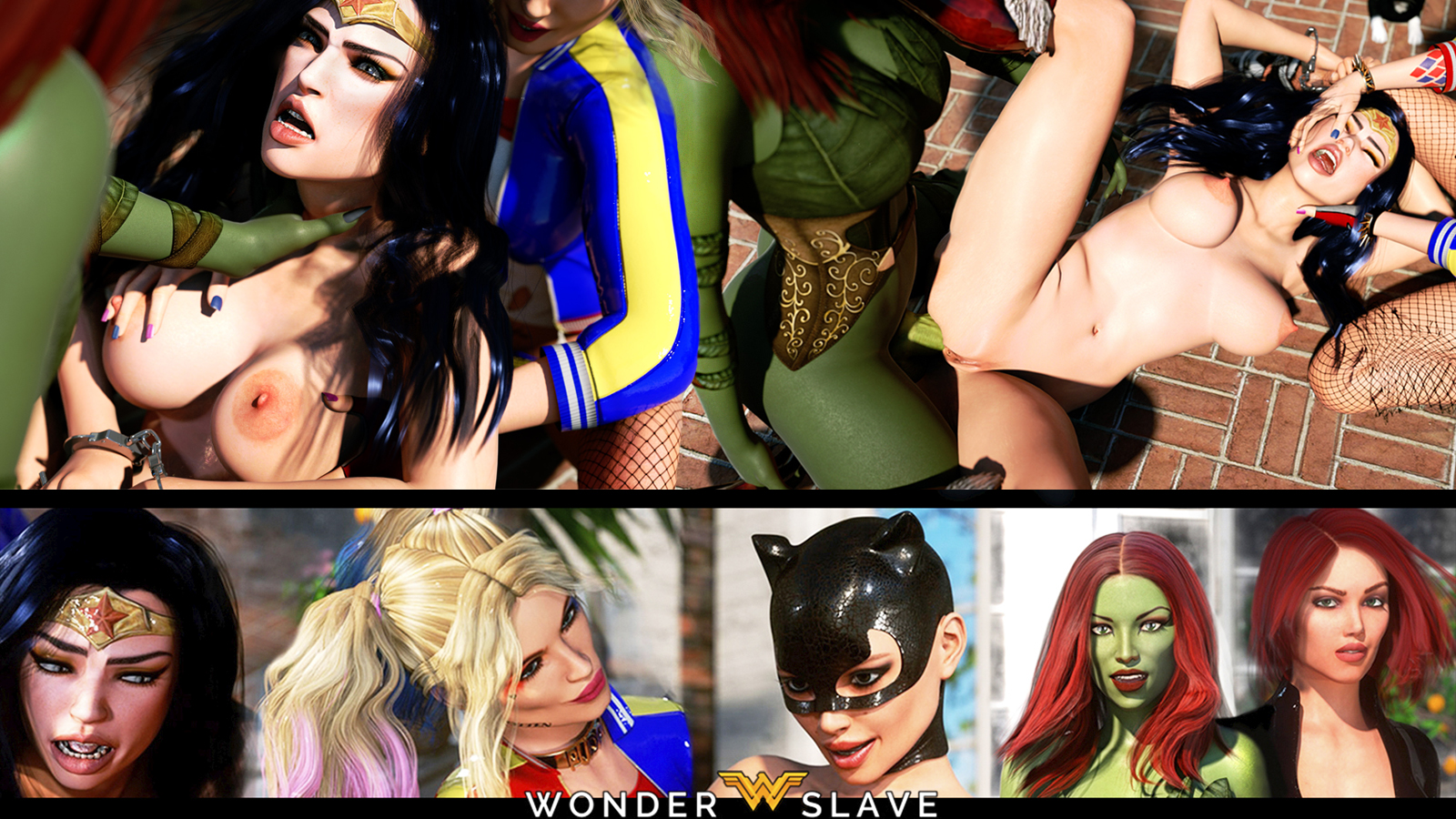 Hey guys!
Wonder Slave Trainer Episode 0.3.9 is out. It's available for Platinum Club.
WST 0.3.9 FEATURES
Added:
✔️ A new video: Futa Ivy vs Wonder Woman.
✔️ A new Gameplay Mechanic: "Drink" that allows you to temporarily increase the strength of your minions.
Changed:
✔️ Black Widow starting stats were slightly decreased.
Fixed:
✔️ Double Catwoman discount event.
✔️ Black Widow sabotage event translation.
✔️ Night Event camera message bug.
✔️ Black Widow appearing bug.
✔️ Deepthroat event bug.
PREVIEW
It's just a little preview of what's new in WST 0.3.9.
WHISKEY O'CLOCK
There is no better way to temporarily increase the strength of your minions than to treat them to a nice bottle of Whiskey.
TEAM EFFORT
Poison Ivy and Harley get pretty creative when it comes to the corruption of Wonder Woman. They'll take care of your captive. You can make sure that with new animation.
(WIN, MAC, ANDROID, WEB)
For Patrons
IMPORTANT INFO
I have a little announcement to make.
WST 0.4 is coming soon. 🔥 Planned Release Date: July 20.
The upcoming episode 0.4 is a really big update with three new heroines and special hardcore training & punishments. The build will include many new events: Final Boss Battle, Minions Training, Minions Rebellion (Mistress Catwoman in trouble), Wonder Woman Public Humiliation Trainings. Detailed information will be added later this month. Don't miss it, guys!
A demo version will be published on the same date.
Practice evil laughter and keep in touch! 😜
A HUGE THANKS to my Patrons for supporting my work via Patreon.
Your support is a huge part of what makes it possible for me to keep creating.
Looking forward to connecting with you!
Cheers,
Zuleyka