The second part of the story tells us about the sexual adventures of Snow White.
The evil Queen went in search of Snow White. And finding her in a small house dwarfs, she has decided have some fun with it.
Queen fed Snow White with an apple. And it helped sexually subdue the Snow White.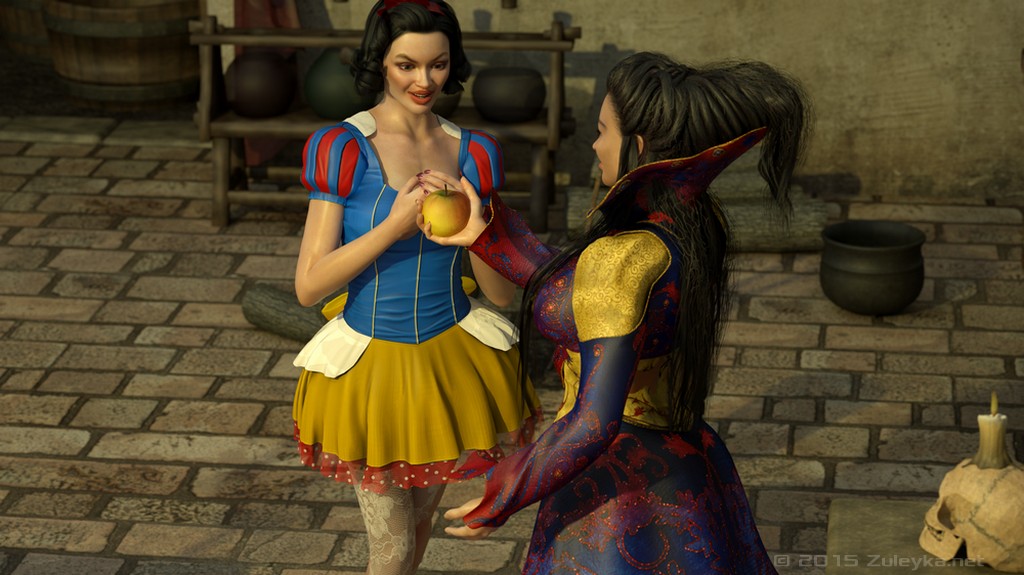 The full version of the comic book is available right now.