Hey there,
Let's talk about the plot of the game's update – Wonder Slave 0.7.3.
WST Episode 0.7 focuses on a confrontation between villains and superheroes which is evolving in front of our eyes.
Superheroines are becoming eager for combat. They cast lots, and the lot fell upon Princess Koriand'r, so it's the turn of Starfire to fight against Evil once again.
Meanwhile, the criminal world does not sleep. The villainous bosses are fully armed and ready to kick any superhero's ass.
Important to Know
It's Starfire who broke into this release, not by chance. Her appearance in the game is based on the latest poll, in which the players have been choosing the heroine who would be next to get fucked by villains.
The people have spoken and the votes have been counted and Starfire won. Thank you to all guys who took a part in the survey.
In addition, Harley Quinn took second place, so we have plans to give a special role to the villainess in the next big release.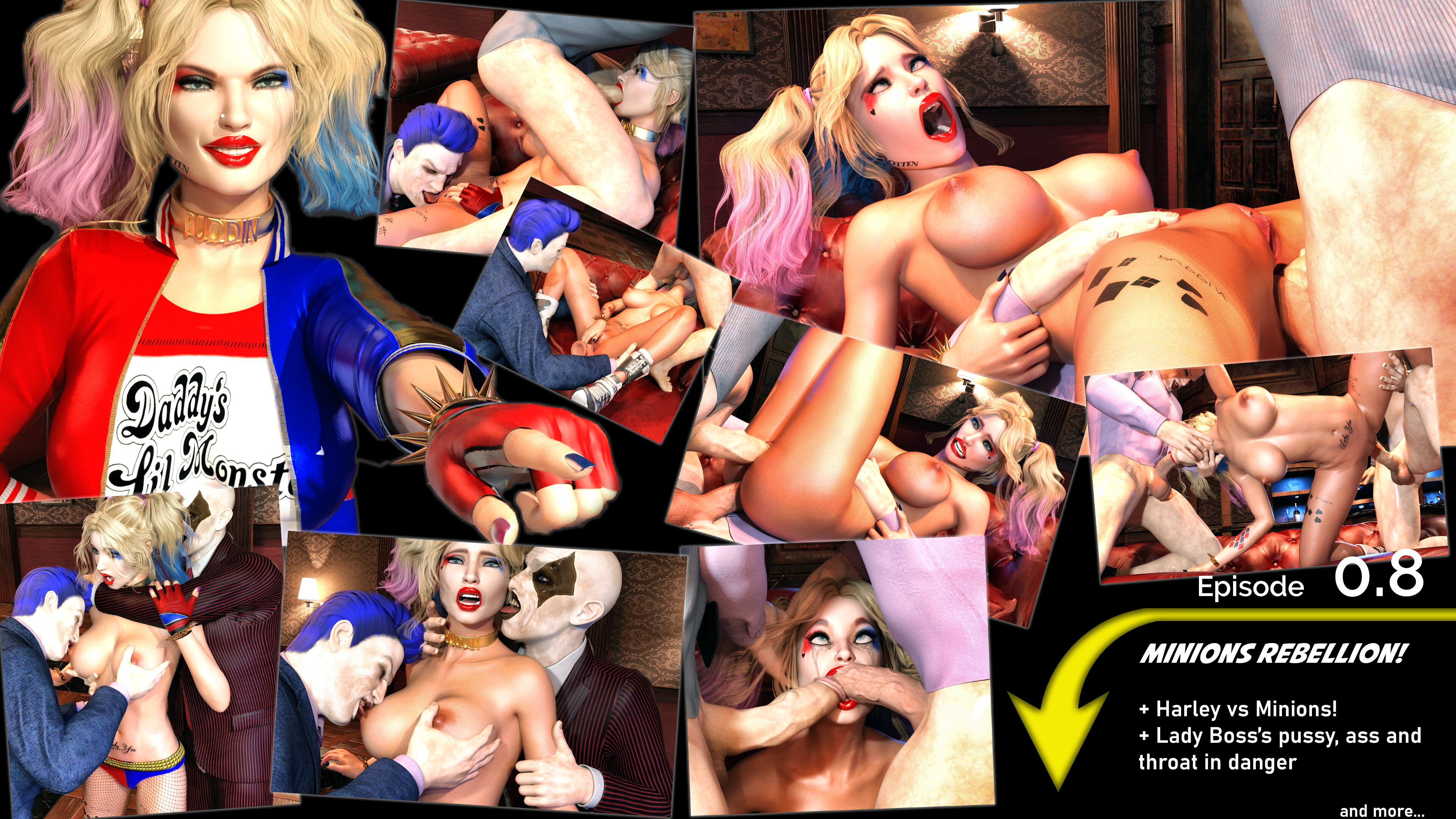 What's New in Wonder Slave Trainer Episode 0.7?
✅ NEW ACTIVE ENEMY SUPERHERO – STARFIRE



✅ BOSS BATTLES





✅ WOUNDS & TREATMENT OF BOSSES



✅ XXX SCENES WITH STARFIRE IN PRISON



✅ A HELPING HAND TO WONDER WOMAN



✅ NEW XXX ANIMATIONS


List:

❤️ +15 Deepthroat animations (Harley & Joker vs Wonder Woman).
❤️ +10 Gangbang animations (Joker, Minions vs Wonder Woman).
❤️ +3 Public Gangbang animations (Black Gang vs Wonder Woman).
❤️ +3 Double Penetration animations (Wonder Woman vs Clowns).


✅ AND MUCH MORE 🙂
That's all for today.
Thank you for your support!
Zuleyka