Zuleyka's Commission
If you have any dark secret fantasies, I'll be glad to work on an interesting order.
I'll transform your filthy conception into a juicy, appetising and high-quality art-work…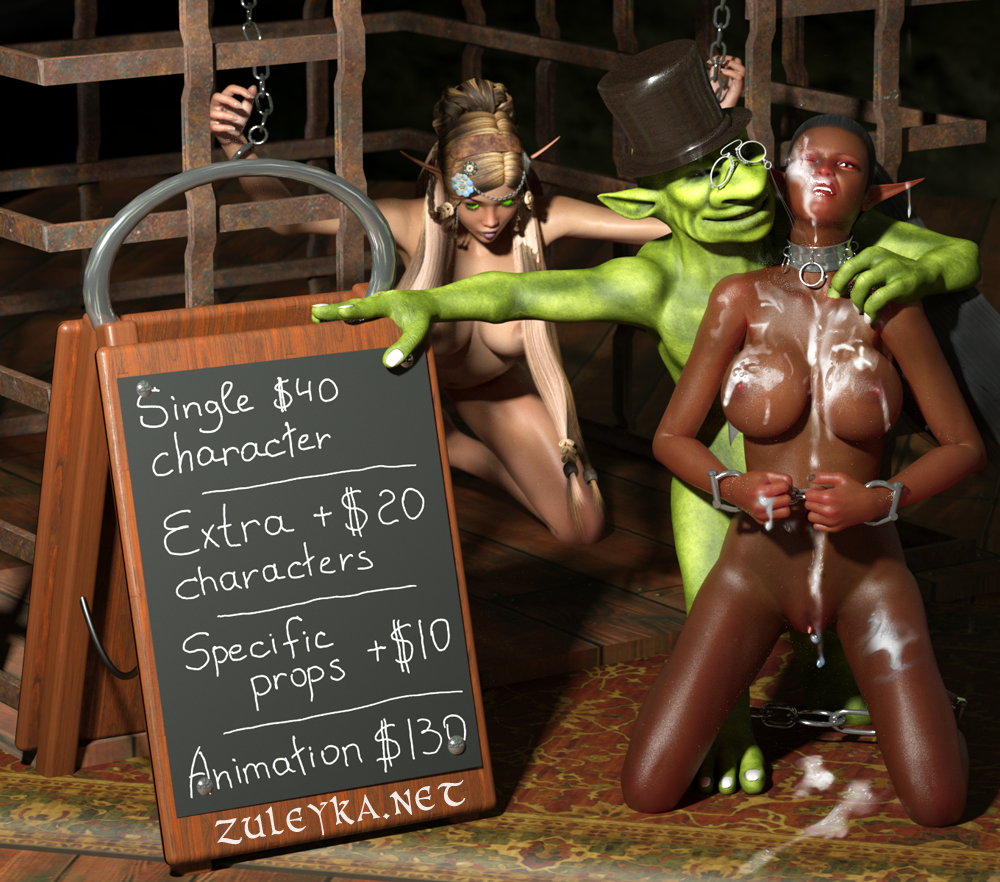 Commission Rules
No Illegal Content: Shota, loli or underage. No guro,  scat, vore. I will not do it. Sorry.
| | |
| --- | --- |
| A single character of your choosing (male, female, beast, monster etc) | 40$ |
| Extra characters will cost | +20$ |
| Specific  backgrounds/props will cost | +10$ |
| I can render a hot animation in full-HD quality Octane Render | 130$ |
Tell me what you want. You can send an example. Click on "Submit" and for a humble fee, me with
my monsters will be happy to fuck anyone the way you wish in luscious and technicolor 3D scenes…
Commission Request
Just write me to my E-mail or PM me on Patreon!